It's been over two months since the finale of the spectacular 2021 season and I'm just about getting over everything that's happened. We had high octane drama from that first lap to Bahrain to that last lap in Abu Dhabi. The title protagonists were neck and neck throughout the season, with Max only a handful of seconds in front throughout the course of the entire season(?!). We haven't seen a season like this in our life times, or ever particularly, and it's one that will be cherished in all our memories. But you have to ask yourself: who were the real winners and losers? Well this article should help resolve that one.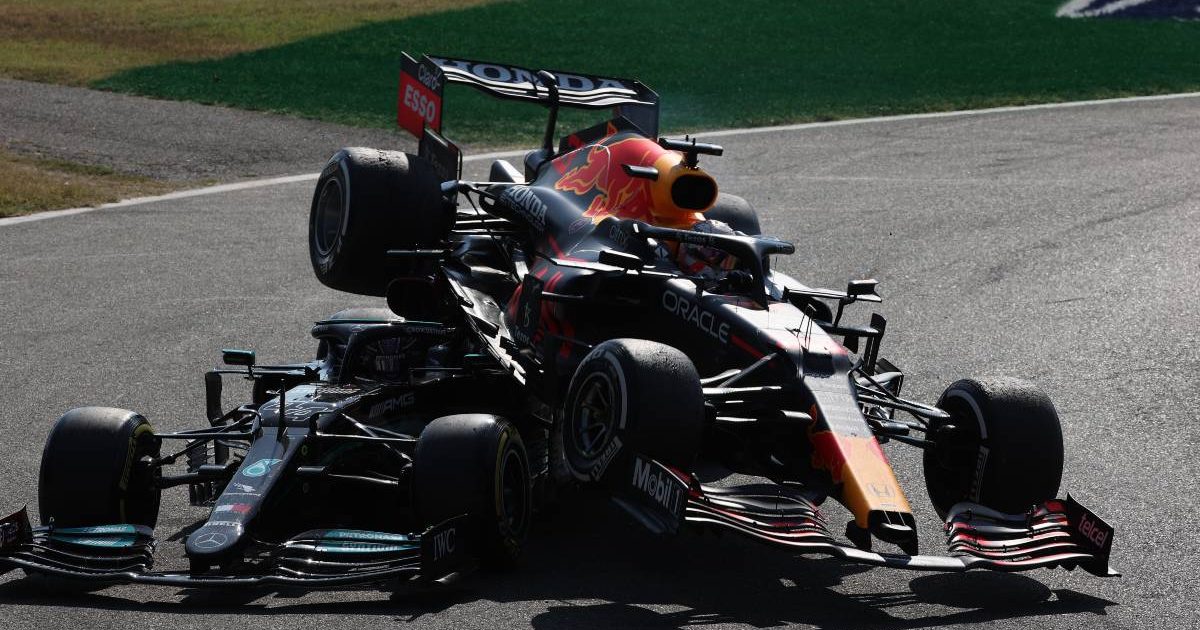 https://www.planetf1.com/news/max-verstappen-penalised-monza-crash/
Winners
Max Verstappen
Max was arguably the only real winner of the 2021 season, winning the converted prize of world drivers champion. He showed off his skill and consistency all season, and pulled off some stunning drives. And even though he did some questionable moves (Monza and Saudi Arabia), you could argue that he's still maturing as a race driver at the young age of 23. I mean Lewis pulled off some similar moves at his age, so you can just blame this on lack of maturity. Max is the ultimate winner of the season and rightly so; he smashed it as a driver.
Lewis Hamilton and Mercedes
Lewis showed his true world class form this season, with some absolutely stunning drives and class acts throughout the season. His drive in Brazil was sensational and the manner in which he congratulated and celebrated with Max in Abu Dhabi, are just two examples of this (particularly cause Lewis was absolutely robbed). Mercedes showed why they are now 8 time constructors champions, by continually developing their car during the season- despite Red Bull being clear fastest in pre season testing. Both the team and the driver showed they are true champions of the sport, and really conducted themselves well. And Bottas didn't do half bad either.
Carlos Sainz
If you didn't rate Carlos Sainz as a driver, you will now. The Ferrari driver was one of the stand out drivers of the season, putting in some epic drives and cementing himself as a future Ferrari star. He outdrove one of the highest rated drivers on the grid, in Charles Leclerc, and scored some epic poems. I think/hope we see Carlos in red for a while: a Spaniard in Ferrari red just seems right doesn't it?
https://www.formula1.com/en/latest/article.5-reasons-why-carlos-sainz-has-settled-so-quickly-at-ferrari.7yLtFGeoMciy3fzfvwckji.html
George Russell
Russell had an unbelievable 2021 season, really showing everyone that he's not just rated highly because of the Mercedes' label. Russell completed that incredible quali lap in spa to put him in P2 and earn a rightful podium. He also scored his first points for Williams coming (…) in the table. Although he had a shaky start to the season at Imola, Russell really proved why Mercedes' have put their faith in him for five years now and I'm looking forward to seeing how he matches up against Lewis Hamilton: there's a genuine prospect of 3 Brits on the podium at Silverstone which is fantastic.
F1 as a sport
The real winner of last season is the sport: the amount of interest and intrigue it generated throughout the season, means that many new fans have been enticed to the dark side.
Losers
Michael Masi and the FIA
The FIA are the international governing body of motorsport, and with F1 being the pinnacle of motorsport, it's their biggest platform to promote themselves and all the good work they do. However, throughout the entirety of the 2021 season, the FIA made some dodgy decisions, which many believe they were doing for the good of the show, instead of the sport. Abu Dhabi was the cherry on the already controversial cake, with Spa and Saudi Arabia completing the biggest farcical races of the season.
Michael Masi as the race director has a lot of blame to account for: he's the one who ultimately discussed with the teams and decided on the penalties. He was constantly persuaded by the teams (Abu Dhabi for example) to make decisions that were not within the regulations of the sport. His actions have been so damning, that it's likely he will lose his job as race director for the next season, in a move the FIA will hope help clears their name. But let's see if it's as simple as that…



https://www.express.co.uk/sport/f1-autosport/1563959/F1-news-Michael-Masi-FIA-Lewis-Hamitlon-Max-Verstappen-2022-season
(Note that the above has now happened, Masi has gone but will much change?)

Red Bull
Whilst there are many who are fans of Red Bull cause they offer something a bit different, I myself am not one of them. I admire what they've done in the sport and all they've achieved, yet I just think they've really damned themselves this season with their actions and behaviour. The team, but in particular Christian Horner, whinged throughout the whole season and said some pretty rogue statements. Their attitude after the crash in Silverstone is a perfect example of this: I get they were p*ssed at what had happened, as they're car was in pieces. But some of the comments they came out with were pretty shocking, and could even been said to incite abuse towards Lewis Hamilton. I know this would never be their intention, however I just think throughout the whole season Red bull have painted themselves in a harsh light. They also lost the constructors lol, when they had the fastest car for the majority of the season: that's a big L there
Aston Martin
The team rebranded from Force India were expecting to have a decent season after a stomping 2022. However, they got completed ruined by the new technical regulations for the 2021 cars. The new regs really affect low rake cars, which were mainly Mercedes and Aston Martin (unsurprisingly). Mercedes we're able to claw a lot of their performance back, however Aston Martin had a dismal season, finishing down in 7th after challenging for 3rd in 2020. Let's see if their big long term plan can pay off and they'll win a championship soon: I'm not so convinced it will happen any time soon.
Daniel Ricciardo
You've got to feel for the Australian driver. Once F1's hottest property, he's really struggled to get to grips with both his Renault and McLaren cars. He's particularly struggled at McLaren, where most fans thought he'd absolutely walk his teammate Lando Norris. He did get his redemption win in Monza- that showed his pure class- yet apart from that weekend, Danny's season has been pretty disappointing. We've heard that the McLaren car is a tricky car to drive (from what Carlos said) and let's just hope this was a one season blip; it's been awful seeing Danny so sad and dejected.
https://www.reuters.com/lifestyle/sports/ricciardo-wins-monza-mclaren-one-two-finish-2021-09-12/
Yuki Tsunoda
The Japanese prodigy was expected to produce big things in his first season in Formula 1. After a stellar rookie season in F2, Red Bull decided he was good enough for a season in F1. Now, I get it's hard being a rookie but Yuki Tsunoda really f*cked it in his first season. He consistently crashed his car and cost AlphaTauri a lot of points in F1: like if he got some decent points every weekend, they would have easily got P5 in the championship (they're best result ever). If he's to stay in F1 past 2022, then he really needs to up his game in F1. Personally, I think he was too young for the sport: at least one more season in F2 would have helped him.
The 2021 season was the most astonishing I've ever seen in my life as a Formula One fan. Despite the controversial ending, it served up the best races and drama throughout the season. It confirmed my absolute love for the sport, and I can't wait for the 2022 season to begin.