Wtf happened this weekend in the F1. We had that absolutely mental qualifying, where Max was producing the lap of the year before that crash. We had that horrific crash in the F2 race (so glad that both drivers are kind of okay). And then we had that chaotic race, which saw like 4 flashpoints between the title rivals, 2 red flags and silly FIA decisions throughout the race. I couldn't believe the race we were seeing. On the one hand, there was lots of drama and tension throughout the race. On the other, it was an absolute farce with the FIA negotiating on penalties?! Like honestly what was that about; tell the team the penalty they have, don't give them an offer like it's bloody deal or no deal. It's a bit of a shame that we're going back there in three races time (lol), cause they need some time to sort that farcical track out.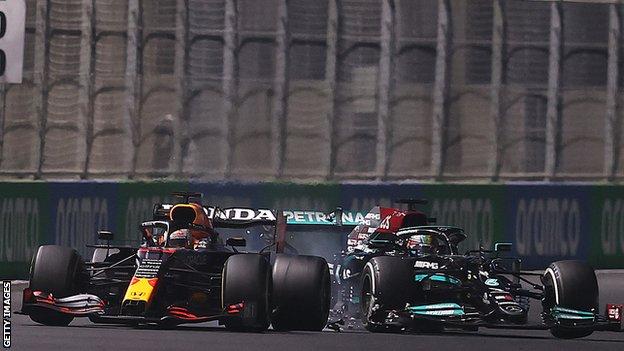 https://www.bbc.co.uk/sport/formula1/59542213
Let's start off with the main event: the battle for the win between Lewis and Max. Now, I appreciate that I am a biased Lewis fan, but my word Max put in some risky moves throughout the weekend. I think that his moves were too aggressive on the track- apart from that stunning double overtake to take the lead on the second restart. He deservedly got some penalties for his move and then came *that crash*. I'm a bit unsure what happened with that incident, but I still think Max was more in the wrong. He was clearly going for the DRS, which is exactly what he did when he eventually let Lewis pass, but pretty much slowed to a still which is why Lewis went into the back of him. Maybe Lewis also knew about the DRS, but I think he was a bit confused at what was going on.
What is clear is that Max needs to sort some his aggression out. Soon it's gonna cost him and potentially other drivers some decent points. Who knows what will happen in the last race, but a crash between the two rivals could genuinely be on the cards and it would be a gutting way to end the season. One thing that did impress me was the level of calmness that Lewis manged to keep throughout the race. I think any erratic driving from Lewis, and he would have been out of that race as his car sustained a lot of damage. It's kept him in this title race.
The two title rivals go into the final race of the season even on 369.5 points (wtf?!?!). The only ever time that has happened was in 1974 between Fittipaldi and Regazzoni and I doubt that season was chaotic as this. It's like the past 21 races have been completely pointless- they may as well have just done one. But I'm very glad they didn't; this season has been the best I've ever watched in F1 and I genuinely believe it's the best season that F1 has ever witnessed. Pretty much 75% of the races have been whoppers, with lots of overtaking and drama. I honestly thought 2021 could be a bit of a dead season, but how wrong was I. People will talk about this season for years to come and we are privileged enough to be living through it. Although I wish I could enjoy it more; I'm absolutely bricking it for this weekend!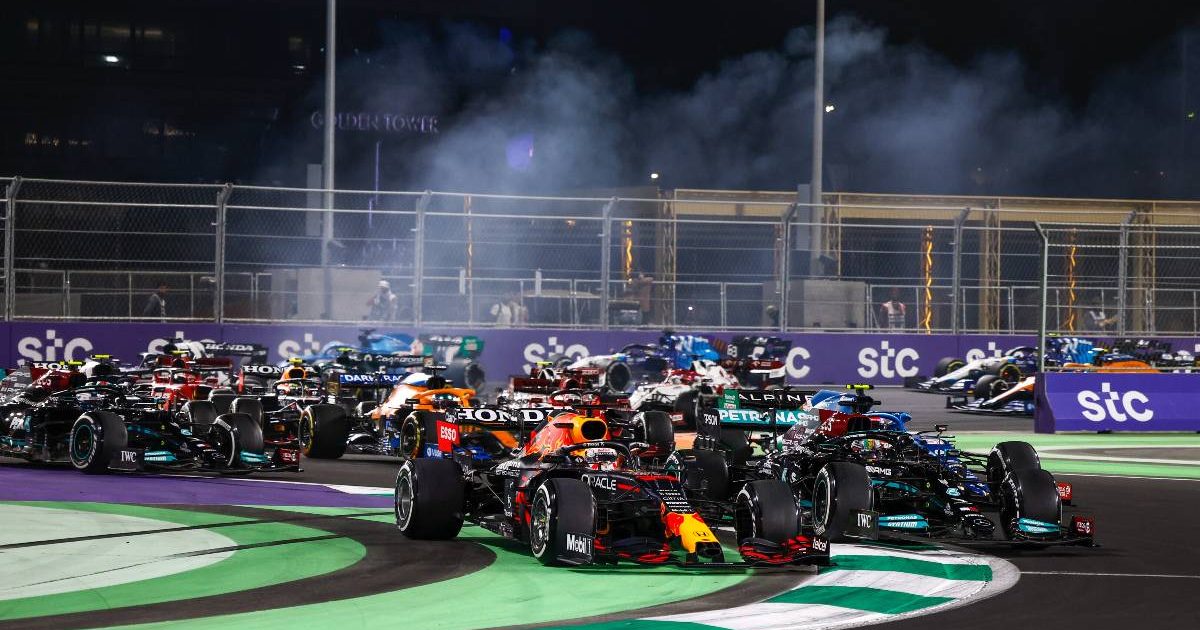 https://www.planetf1.com/features/saudi-arabian-grand-prix-conclusions/
Elsewhere across the grid, Ocon had a phenomenal race: starting from P9 on the grid, he somehow managed to start the second restart from P1 on the gird?! Pretty impressive from the French driver, who I used to think is a bit overrated. He's done well in that Alpine this year and was unlucky to get pipped on the line by Bottas. The Finn is in absolutely flying form and grabbed another cracking late on the line podium to get P3 and pretty much secure the constructors for Mercedes. It will be sad to see his last race in Mercedes and his last race with Lewis as a teammate. I didn't realise their bromance was so strong, but it will be sad to see him go :'(
Danny Ric had a good race, as did Pierre Gasly who has scored 100 points for the first time ever in an F1 season. Pretty impressive considering he's had some bad form and luck in some of the races. I hope he gets a good car soon (please not Red Bull) because he deserves a race winning car. The Ferrari's had a decent weekend, who have pretty much secured 3rd in the constructors already and Gio did very well in his penultimate race in F1.
What do I think of Jeddah I hear you ask? I think it's an impressive track, with some serious speeds for a street circuit. The quali laps were very impressive and I enjoyed the fact there was no margin for error. But there were also some nearly serious incidents, with cars backing off and others nearly going into the back of them. I think some changes could be made the track to make it safer, but I'm not sure how good it's going to be. Personally, I think the reason this was so good was because it was so tense as it was the penultimate race of the season, and it just won't have that appeal at the start of the season. But let's see what happens.
Abu Dhabi is a huge race, not only for the title but also to see if the track changes have made a significant difference. I do think the track will be better for overtaking, but will it be a significant change to warrant it still being the last race of the season? I'm honestly not too sure. One thing is for certain; it's going to be a tense f*cking race, no matter who you support on Sunday. We've had 21 races and there's 0 points between the top two… Let's try and enjoy this weekend in what has been a truly special season of Formula 1, as I don't think we will see anything like it for a long, long time.