Lewis Hamilton, 7-time champion of the world and arguably the greatest Formula One Driver of all time. And this weekend he proved exactly why he's these things and silenced all the haters. With copious penalties thrown his way, he managed to complete 24 overtakes over the weekend and win the race- despite starting the actual race in 10th place. Okay, he had a new fast engine in the back of his black arrow, but still the man was on absolute fire. Red Bull salvaged what they could at the weekend, but they were no match for Lewis and Mercedes this time.


https://www.motorsportmagazine.com/articles/single-seaters/f1/brilliant-hamiltons-victory-charge-keeps-title-hopes-alive-2021-brazilian-gp-report
Last time in Mexico, Red Bull had the clear advantage and nearly became only the 2nd team to achieve a 1-2 (it's still only McLaren who have done this lol). However, in Brazil Mercedes absolutely walked it and were unstoppable; well one man was. Lewis Hamilton was slapped with a 5-place grid penalty pretty much just as he started his weekend. However, this didn't phase the Brit who still managed to qualify on pole for the sprint race. Yet, this wasn't the end of Hamilton's woes.
Lewis' DRS on his car was found to be 0.2mm too wide, meaning he was disqualified from qualifying. It's a harsh penalty, but as a technical infringement it was only fair it was applied. This meant Hamilton started the sprint race from last on the grid. This only added fuel to the fire, as Hamilton managed to make up 15 places in 24 laps… 15 places in 24 laps is absolutely incredible and it is statistically the best comeback drive of all time. However, this still meant he started Sunday's race in P10. After 5 laps, Hamilton was in P3 and from that point onwards it was game over for Red Bull. Max put in an impressive performance to keep Lewis behind, albeit controversially (on to this later), but Lewis finally managed to get past Max on lap 59. From then on, the race win was his. One of the greatest weekends Lewis has ever done and he's staked his claim in the title once again. It's definitely not over yet.
Now, let's get onto the hot topic that's still being debated and investigated all over twitter and the FIA. Max's move on lap 48. We've finally got the onboard now, and I'm really not sure what to make of it. He doesn't try and make the corner and opens the steering up a bit, but is it hard racing or does it deserve a penalty? At the time I very much thought it deserved a penalty and I think I'm still leaning more toward that. A 5 second penalty in the race would have been fair, although I'm not sure if it really deserves a 3-place grid penalty in Qatar. It was a bit naughty from Max, but I don't think he'll get a retrospective penalty for it. Mercedes still think there's something in it however, as they've appealed for an investigation so we'll see what happens! The drama never stops and I love it. (Note this has now been investigated and it won't be reviewed, ffs ☹)



https://www.motorsportmagazine.com/articles/single-seaters/f1/brilliant-hamiltons-victory-charge-keeps-title-hopes-alive-2021-brazilian-gp-report

The number 2 drivers had a decent weekend as well, probably extracting the maximum out of their cars they could. Bottas did not have the pace to match Max (despite encouragement from Toto), although if Max did receive a 5 second penalty then Bottas would have got P2, so he was clearly catching. Perez drove a pretty lonely race to get P4 and some much-needed points for Red Bull. Mercedes have increased their gap at the top to 11 points, but that could easily change within a race or two. Personally, I want Mercedes to win it purely because I'm not a huge fan of Max and Christian Horner, which is weird to say considering they've been dominating since 2014.
Elsewhere on the grid, Ferrari continued their excellent form to finish best of the rest in P5 and P6, extending their lead in P3 to 31.5 points. McLaren have really had a dip in form recently and are lagging behind Ferrari. I think in this circumstance, the battle for P3 is over and it is firmly in Ferrari's hands. Something would have to catastrophically go wrong at Ferrari for them to not achieve P3; however, it is Ferrari and we all know what they can be like when it comes to strategy, so we'll see what happens.
Elsewhere the battle for P5 in the constructors remains close, with Alpine and AlphaTauri level on points with 112. The second week in a row they've been level on points and it's an interesting battle. On the one hand you've got the much quicker car, although you also have Pierre Gasly effectively carrying that team on his ones. And then you have Alpine: the car's not great, but they've got two drivers who are able to consistently get points out of that machine. It's an interesting battle and I look forward to seeing who comes out on top.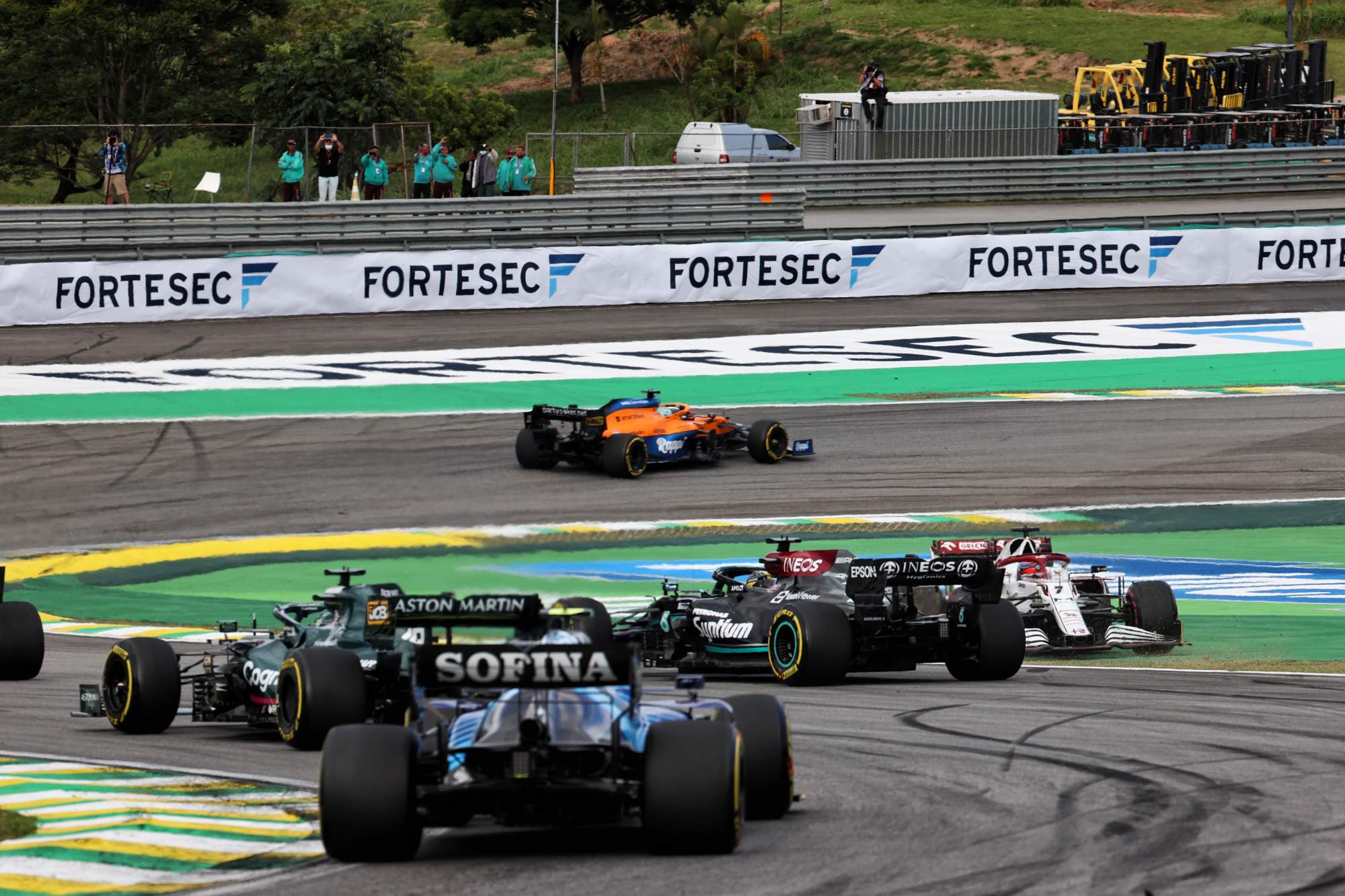 https://the-race.com/formula-1/winners-and-losers-of-f1s-brazil-sprint-race/
In other news, the full F1 grid has been confirmed for next year and Giovinazzi is out. Replaced by Chinese driver Zhou, it will be interesting to see how he does in his first year in F1. He's been a decent driver in F2, but has never really mounted a challenge for the championship. I think this was more a political and money-made move more than anything; the Chinese market is untapped and with a potential 1.4 billion viewers, F1 could do with increasing its viewership there.
As for Gio, I'm not too sad to see him leave. He's had his chance and I think there's more drivers worthy of a shot than him. Oscar Piastri was a harsh one to leave out, but give him a bit more time and I reckon he'll make it to F1. He's dominated F2 and been confirmed as the Alpine reserve, so let's see what happens.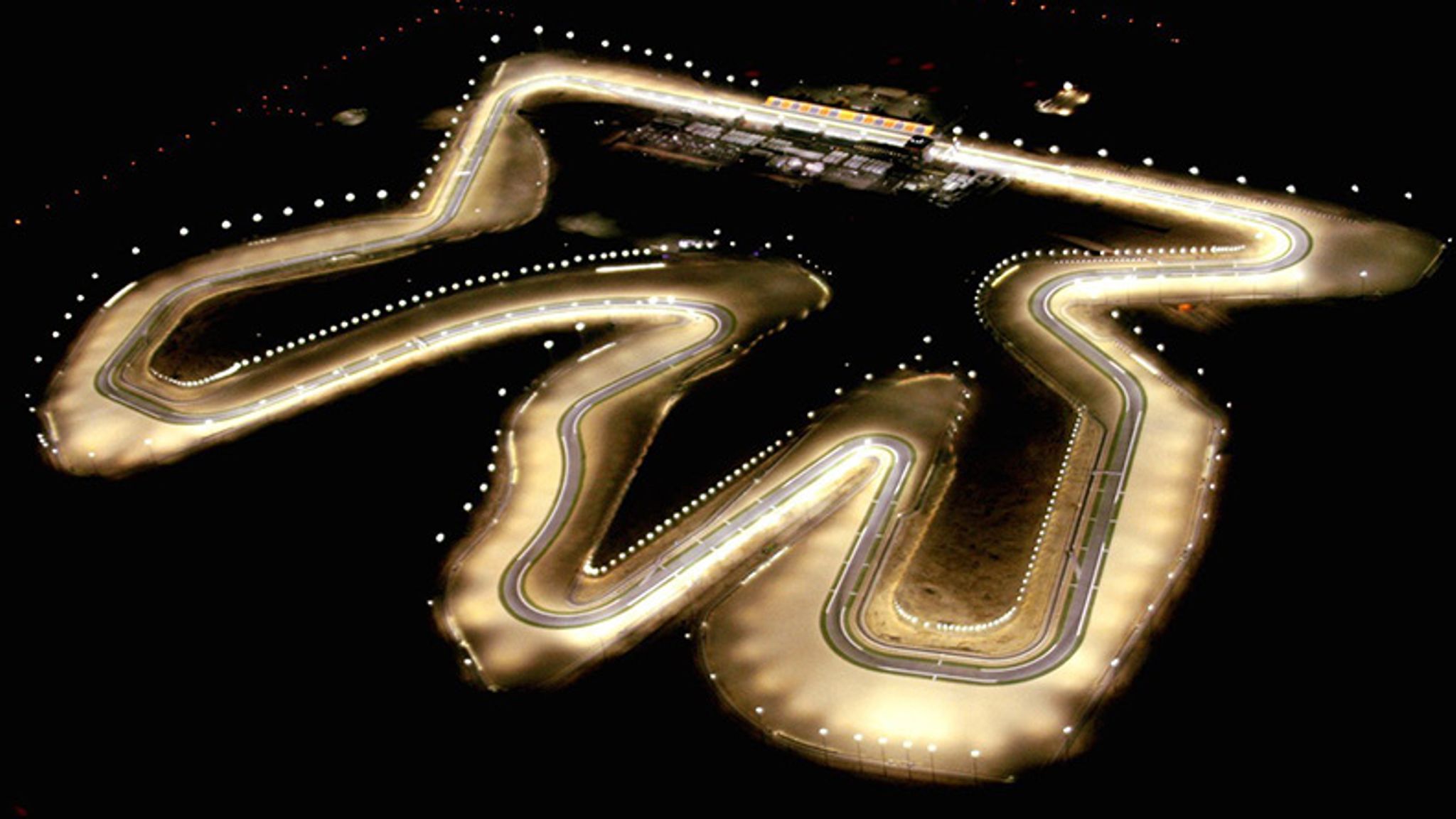 https://www.skysports.com/f1/news/12433/12469474/qatar-gp-formula-1s-heightened-title-tension-for-final-three-races-with-title-battles-still-finely-poised
This weekend we have the Qatar Grand Prix, and it will be interesting to see how the track fares considering it's considered a motorbike track. We've had FP1 and Max looks poles apart, which is a worry but let's see if Lewis and Mercedes can find some much needed pace.