The US Grand Prix once again threw up exciting and tense race, in which we saw Lewis and Max face off in another epic battle on track. Max had the quicker car and really showed up Mercedes, after they showed immense pace during Friday practice and have dominated in Austin in recent years. Red Bull have really stepped on the gas in this second half of the season and provided Max with a phenomenal car for him to drive. And boy, has he delivered. As I mention every race, Max has been unbelievably fast this season and so consistent. He's really put the pressure on Mercedes and Lewis, and it's clear to see as they've made some uncharacteristic mistakes this season.
https://www.formula1.com/en/latest/article.what-time-is-the-2021-united-states-grand-prix-and-how-can-i-watch-it.2rYKskqt3tohzxxDdEgOeD.html
There's history awaiting one of these drivers at the end of this season. Max could become the first Dutch F1 champion, and jointly provide delight to not only an entire country, but pretty much the entirety of Europe. And then there's Lewis- who has the chance to become the outright greatest of all time. You could arguably say he's already the greatest of all time, but this is a chance to fully prove himself outright. It's going to be incredible, and whoever wins the championship absolutely deserves it.
Who deserves it more Harry, I hear you say? Personally (hard to say as a Lewis fan) I think Max has been the supreme driver this year. He's had 8 wins compared to Lewis' 5, and (something I still find unbelievable) has finished 2nd or higher in every race he's completed, when he hasn't been crashed into. 17 races and he's finished 2nd or higher. Like wtf?! How can one man be that consistent. Honestly, he's not human and he fully deserves to become the first Dutch world champion.
We got 5 exciting races coming up, with two new tracks. Qatar will be interesting, and I'm interested to see how Saudi Arabia will be, but also how the changes to the Abu Dhabi track will fare. Mexico is this weekend and then we have the return of one of my favourite races- São Paulo. I cannot wait to go back to Brazil and we have the return of the sprint race. Brazil is a fantastic place to have a sprint race, as the race always brings up chaos and uncertainty. Let's hope we have mixed conditions and an exciting race. Another 2008 Brazil GP will be lovely thanks.
Not only do we have the title battle ahead of us, we also have the intense battle for 3rd in the constructors, in which McLaren and Ferrari are just separated by 3.5 points. Ferrari have got a clear pace advantage at the moment and their engine upgrades have done wonders for them. McLaren have dipped a bit since their fast-flying races in Monza and Sochi and haven't been able to capitalise on some good points. It's an interesting battle to watch between the two most successful teams in the history of the sport.
5 races for drivers to prove themselves. 5 races for the teams to iron out any problems and get that big money cheque at the end of the season. 5 races for history to be made. 5 races sounds like a lot, but we've already had 17!! It's been an absolute mammoth season and I can't fathom the fact we've still got 5 to go. Tbf, I'd happily watch this season forever, but I'm pretty sure the men and women who work in the sport cannot wait for a well-earned break at Christmas.
This weekend we have the Mexican Grand Prix- and finally a chance for Sergio Perez to achieve success at his home Grand Prix. Although, I'm watching FP1 and he's already had a spin into the wall… ☹. I don't think you're a true F1 fan if you don't want Sergio to win this race. Imagine the scenes in Mexico City if local hero Perez wins his home grand prix. It would be unrivalled in terms of sporting celebration. I really hope we don't have the scenario of Sergio winning his home Grand Prix and then having to let Max by. However, It could genuinely happen and on paper, it would be the wise move to make. But in reality, I think it will be one of the most heart-breaking and controversial events in F1 history. Let's hope Sergio can win and Red Bull see some sense.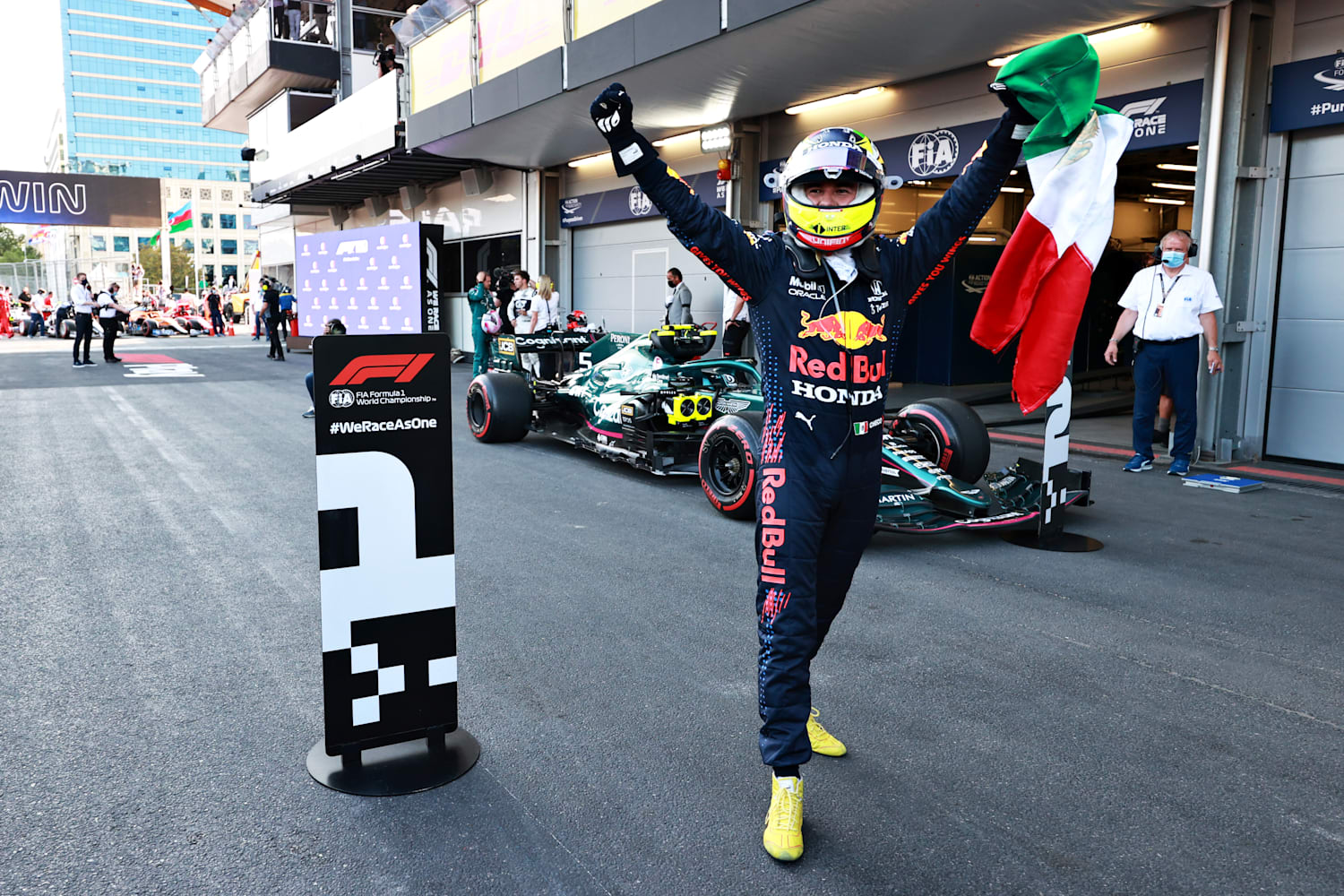 https://www.redbull.com/int-en/redbullracing/sergio-perez-takes-win-in-azerbajian-grand-prix
The Mexican GP will be a fantastic event whatever happens in the race, and I am once again looking forward to the prospect of an evening race. And I'm going home to watch it with my dad, which I'm very much looking forward to! Let's all hope and pray for a Sergio Perez win.