In F1, it's not uncommon for drivers to have huge fan bases. Many fans will have their favourite drivers; this can be just from preference or based on nationalities. For example, as Britons we're very likely to support Hamilton, Norris and Russell simply because they're British; it doesn't matter who they drive for. Furthermore, being a fan of a certain driver will mean you're a fan of the team they drive for. There are many Dutch Red Bull fans because Verstappen drives for that team. But if Max ever leaves Red Bull, I can guarantee that the majority of these fans will no longer be Red Bull fans and will support the new team that Max drives for.
https://www.crash.net/f1/feature/904148/1/max-factor-how-verstappens-fans-have-changed-f1
What's not so common in F1 is teams having a big fan base (solely because fan bases will move and change when their favourite driver changes team). In fact, only two teams have big fan bases in Formula 1: McLaren and Ferrari. Other teams have good fan bases, such as Williams and more recently Aston Martin, but only these two teams seem to be universally loved by practically every F1 fan. I mean c'mon, was anyone disappointed in 2019 when Leclerc won at Monza for Ferrari? I think every F1 fan was at least a bit pleased.
But why is this the case? Well, first and foremost it's down to heritage. McLaren and Ferrari have been a part of the sport since 1966- with Ferrari being in the sport since the creation of the F1 World Championship in 1950. Together they have won 24 Constructors' and Drivers' Championships (34% of all championships) and their success has continued throughout their history in F1. It's only since the Red Bull and Mercedes domination of the 2010s that these teams haven't had much success. All F1 fans respect what these teams have brought to the sport and this is a part of the reason why they have these loyal fan bases.
1950 Ferrari 125 F1 Car
The other reason is how these two teams interact with fans and what they mean to fans. Let's start with Ferrari. In Italy, the Ferrari brand is a symbol of national pride and is at the heart of the country. Many Italians feel proud of the fact Ferrari is an Italian brand, as if the cars are built by the labour of every Italian. Former Ferrari drivers have spoken about the joy of driving for the team because they have the support of a nation behind them in every race. Ferrari drivers are huge stars in Italy and feature constantly in the media. This can have its drawbacks however when the team doesn't perform so well (aka last season) and the fans and media turn against the team. Yet with such passionate fans, who can blame them for getting annoyed when the fans are so used to winning.
So, Ferrari have such a huge fan base because they have the support of a nation behind them. But what about McLaren? Here in the UK, we aren't unified in our passion for any brand; in fact, we can't even agree how long to leave the teabag in for the perfect brew. However, there is still a big racing community here in the UK and there's many British Formula 1 fans. The majority, if not all, British fans are McLaren supporters and they also have many loyal fans from around the globe. But why is this?
Too milky?
As mentioned earlier, McLaren's heritage and history puts a lot of respect on the McLaren brand and that is part of the reason why they have such a big fan base. They realise this and understand that they have such a loyal fan base. What sets McLaren apart is that they really appreciate their fans and acknowledge them by giving back to the fans as much as they can.
Take McLaren's car launch for example. They allowed the fans to be involved as much as they could, having a huge zoom audience behind them and even allowing some fans to ask questions to the drivers. Other teams didn't bother with a zoom audience or even a car launch at all, but McLaren made sure fans could get involved with the launch as much as possible.
They also regularly interact with their fans on social media and release content on their socials that allow fans to gain a real insight into the team and drivers. McLaren's Unboxed videos were a particular highlight, as was their Carlos vs Lando videos, where they had to complete tasks such as ranking food from their home countries. They're pretty funny and I'd definitely recommend them. And let's not forget Lando's helmet competition where a 6-year-old girl called Eva got the opportunity to design his helmet for the British Grand Prix; how about that for fan interaction.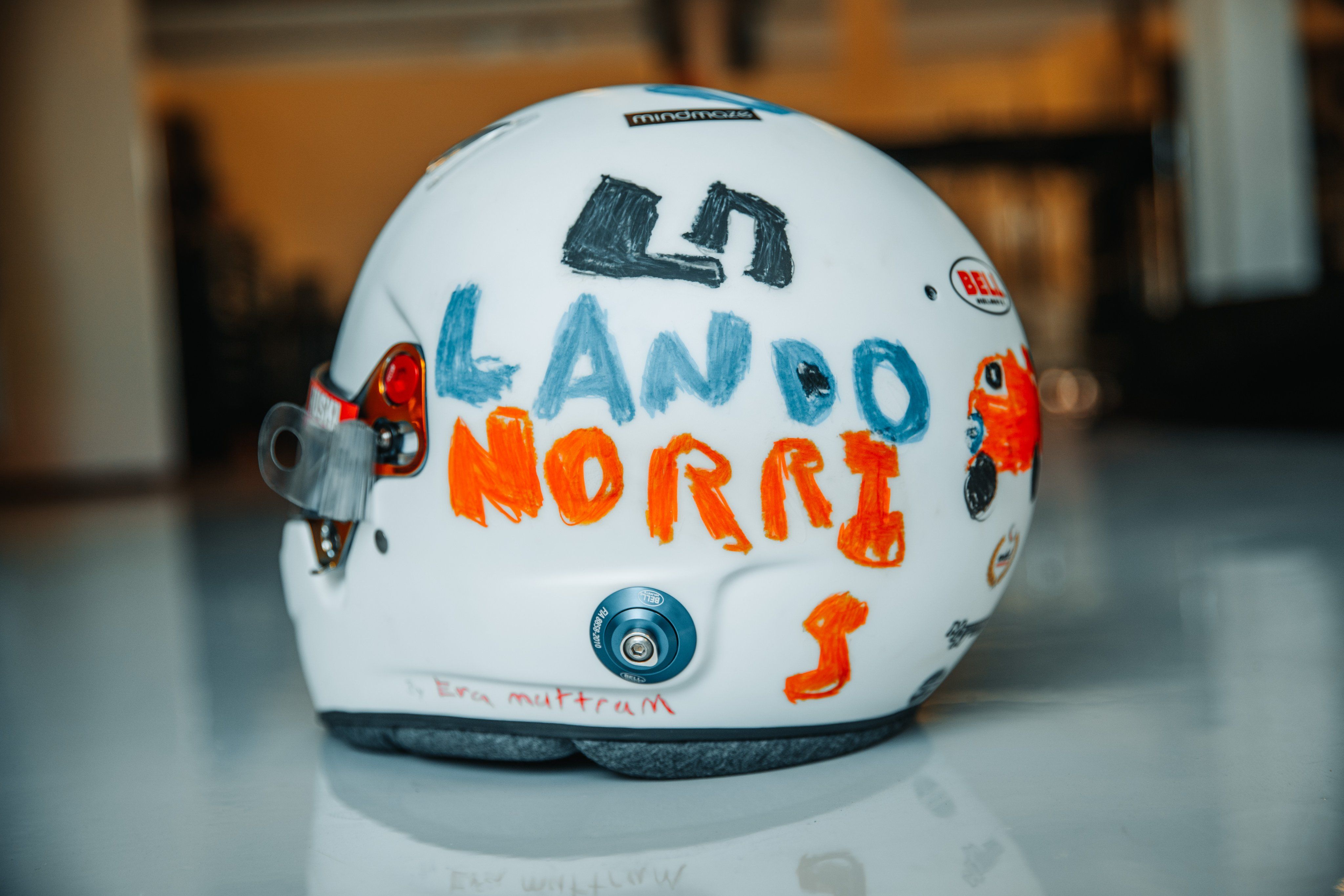 https://www.roadandtrack.com/motorsports/a33469643/lando-norris-2020-british-gp-helmet/
Finally, McLaren support issues and charities that are important to their fans. As of last season, they have supported the mental health charity Mind; an issue that has been particularly prevalent with people struggling during the pandemic. It was announced in December that they had raised £285,000 for the charity, which included an auction for two helmets designed and worn by both Carlos and Lando. McLaren also built a new kind of ventilator during the first lockdown, massively helping with the UK's efforts in the fight against Covid-19.
The fact that McLaren are so engaging with their fans, and support issues that really matters to them, means they are universally loved and have many fans all over the world. Combine this with their history and desire to succeed, and you get a loyal fan base who will root for McLaren no matter who is driving for them.
Whilst neither McLaren nor Ferrari have been particularly successful in the past few seasons, it's good to see both teams making their way back up to the top of the grid where they belong. Let's hope these two can have an exciting battle for 3rd this season and who knows… maybe even a battle for the title next season.