Exciting new driver line-
ups
The 2020 season was already explosive before cars even got to the track at Austria in July. Ferrari's announcement to drop Vettel at the end of the season sent the driver market into complete chaos, with Sainz elected to replace Vettel and Ricciardo replacing the Spaniard at McLaren. This left a space at Renault (rebranded Alpine for 2021) and who better to fill that space than 2-time world champion Fernando Alonso. With Vettel's F1 future in doubt, it was looking likely he'll retire from the sport. In comes Lawrence Stroll looking for a star driver for his rebranded Aston Martin team and out goes Sergio Perez- because he's certainly not going to replace his son. With Perez stranded, it was looking likely that a different veteran was being forced out the sport until an unlikely ally comes forward. Red Bull- whose philosophy has consistently been to promote younger drivers- expressed their interest in Perez and with Albon under performing in 2020, Red Bull opted to give Perez the seat after the final race of the season. Confused? Yeah, me too.
In addition to this, the 2021 season will have three rookie drivers; Japan's exciting new prodigy Yuki Tsunoda racing for AlphaTauri and two new drivers racing for Haas which includes Mick Schumacher, the son of 7-time world champion Michael, and another driver I don't want to name. In fact, only three teams are fielding the same driver partnership from the 2020 season- Mercedes, Alfa Romeo and Williams. It is a tantalising prospect to see how these drivers fair at their new teams and to see how inter-team rivalries are going to shape. Will there be fireworks at Ferrari? Will Perez be able to dodge the Red Bull curse? Will the McLaren meme team be able to retain 3
rd
in the constructors? There's so many unanswered questions and I cannot wait to discover the answers.
Have a look at F1's article for more information on the 2021 grid:
https://www.formula1.com/en/latest/article.2021-f1-grid-all-the-drivers-and-teams-racing-this-season.3NHY5aUeJoAGSFciU9LVc3.html
Tasty midfield battles
With Mercedes building one of the best F1 cars ever and Red Bull being a clear second best, there wasn't much competition at the top in 2020. But thanks to a reduction of power in Ferrari's engine, the battle for 3rd in the constructors was one of the highlights of the season. Renault, Racing Point and eventual victors McLaren were in a tightly contested battle for 3rd throughout the entire season and with AlphaTauri and Ferrari hot on their heels, there was midfield action in almost every race. We were given two new winners from midfield teams- Gasly for AlphaTauri and Perez for Racing Point- and in total 13 different drivers stood on the podium. The fact that midfield teams had similar performance levels provided us with unpredictability and excitement all season, with the best overtakes and battles occurring from these teams.
In 2021, F1 cars are going to be very similar to their 2020 counterparts due to the fact that the regulations are remaining extremely similar in an effort to reduce costs on teams amidst the pandemic. Whilst this means that again there probably won't be much competition at the top, (although if Red Bull can keep up their pace they had Abu Dhabi then maybe, just maybe we can have a title fight) it does mean that we can look forward to another season of hard racing and close competition in the midfield and I am all for it.
Return to the normal calendar
The 2020 season will be fondly remembered for its rescheduled calendar that allowed us to visit a multitude of different racetracks. These included some old favourites such as Imola and Istanbul Park and some brand-new tracks, notably Mugello and Portimão, which all provided a breath of fresh air from the usual calendar. However, due to the Covid-19 pandemic, we were unable to visit many tracks from the original calendar including: Monte Carlo, Suzuka, Baku and all four tracks in the Americas. These tracks are some personal favourites and were sorely missed during the 2020 season; the drama and excitement of Interlagos can never be matched.
The 2021 season features a record breaking 23 races and is similar to the original 2020 calendar, with Imola and Portimão (tbc) replacing Shanghai and the ill-fated Hanoi street circuit. Circumstances permitting, pulling this season off will be a monumental effort and will provide us fans with ample opportunities to watch our favourite drivers battle it out at some of our favourite circuits. I'm personally looking forward to the return of Canada, Baku and especially Monte-Carlo, as the glitz and glamour of the circuit is a highlight of the season.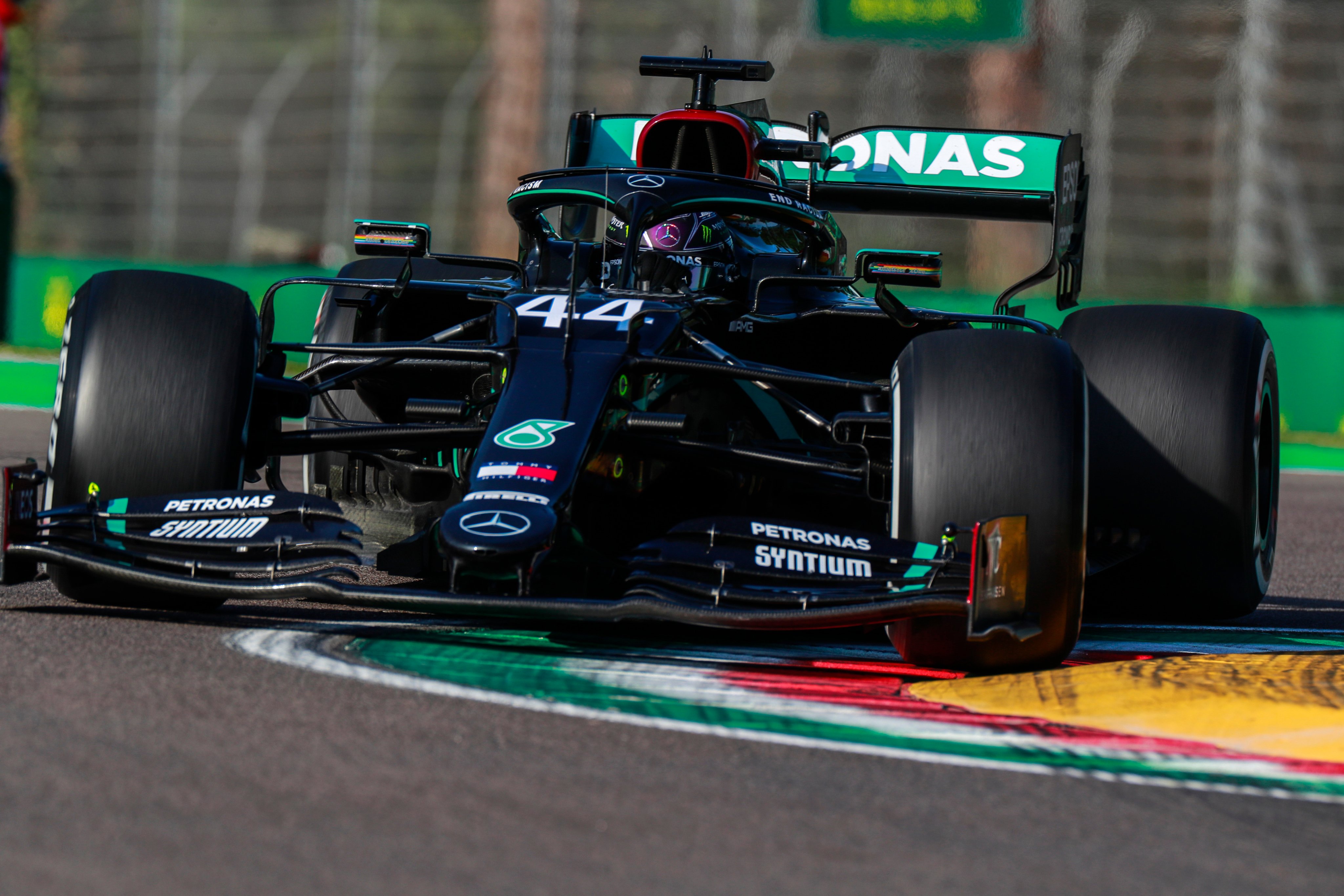 https://twitter.com/MercedesAMGF1/status/1322473592639115264/photo/1
Chance to witness history
Sir Lewis Hamilton was the star of the show in 2020, winning 11 out of the 16 races he competed in and beating second place Bottas by 124 points. In 2020 Hamilton broke a number of records such as highest career wins, most podium finishes and longest distance led at a staggering 25,900 km. He matched Schumacher's record of 7 world titles and even gained a knighthood for his incredible efforts. Hamilton now holds or matches 36 records in Formula 1, but in 2021 he has the chance to be defined statistically as the greatest of all time. Hamilton has the chance to win the drivers title for an 8
th
time, placing him solely at the top of the records and he can even surpass or match other records. These include most consecutive drivers' championships and the most 'hat-tricks'- a pole position, win and fastest lap all in the same weekend.
At the age of 36 and with Hamilton only signing a one-year deal with Mercedes, it is looking likely that he will retire from the sport soon. Whether this is at the end of this year or 2022, we need to relish Hamilton's talent and raw speed whilst he's still racing and appreciate all of his achievements.
Fans (hopefully) returning
It is without question that the one thing missing from the 2020 season was fans being able to attend races. Imagine the scenes in Monza if the Tifosi could have run on the track after local Italian team, AlphaTauri, won the Italian GP. Or in Silverstone, with the fans on their feet, roaring for Lewis Hamilton as he completes his final lap on three tyres; the noise would have been deafening. The absence of fans was clearly noticeable whilst watching on TV and I can imagine it was even weirder for the drivers and all personnel in the paddock.
With the pandemic improving and vaccinations further helping to improve the situation, we can hope that fans can start returning to races in the summer to provide an electric atmosphere to accompany the action on track. This will allow fans to enjoy the sport live and provide a sense of normality for the hundreds of millions watching on TV. I for one hope that fans will be able to return soon, as I have tickets for the British GP and I'm massively looking forward to attending my first race weekend.
What are you most excited about for the 2021 season? Let me know in the comments!